One of the first places I visited in Tashkent was the Tashkent Television Tower. I noticed the structure while I was in a taxi on my way from the airport. Seeing the tall illuminated spire, I immediately thought that if there's an observation deck at the top, it's definitely worth going up there to get a view of the landmarks of this new city for me.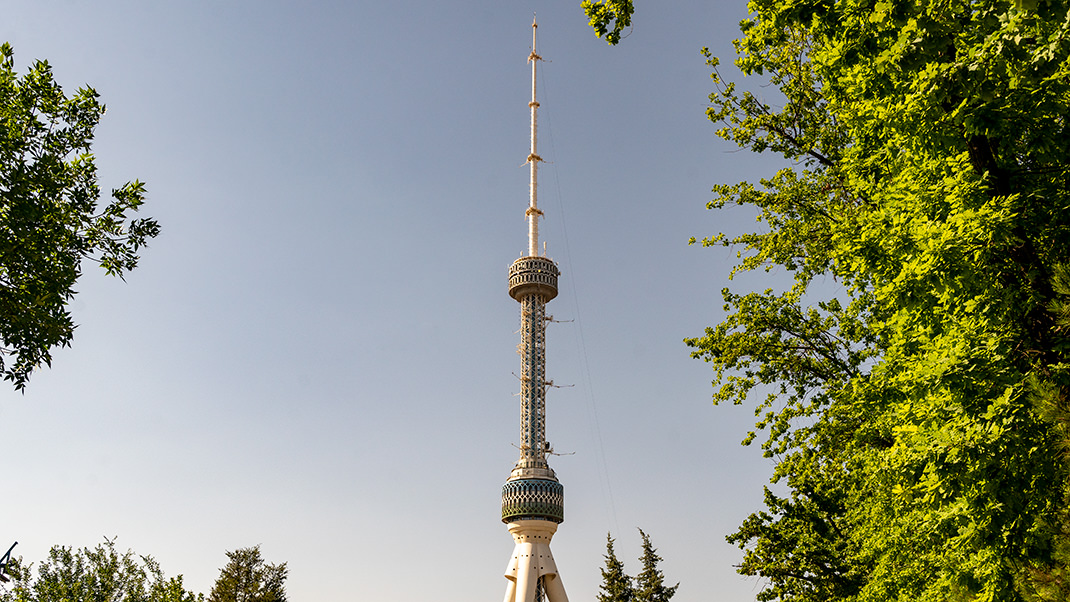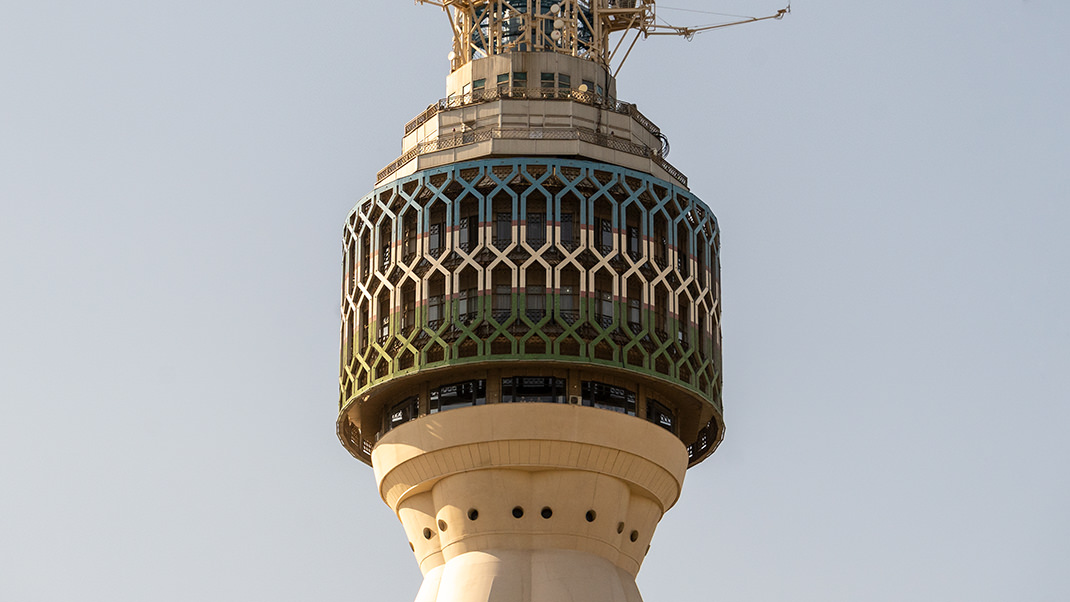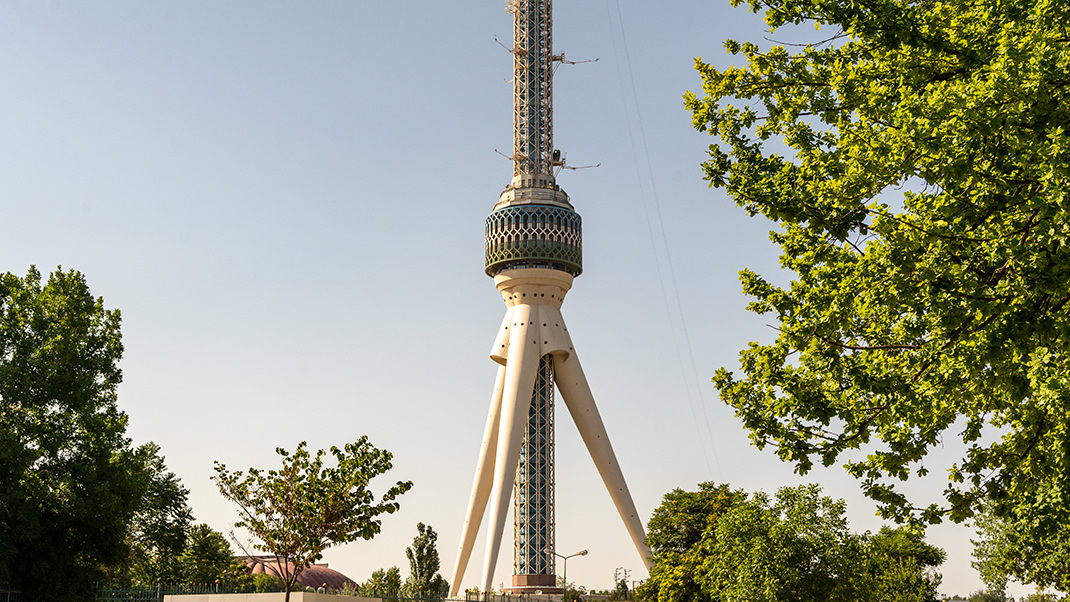 How to access the observation deck
The Tashkent Television Tower is located near two metro stations: Bodomzor and Shaxriston. It takes about 15 minutes to walk from either station to the attraction.
The observation deck is open until 9 p.m., and the cost of an adult ticket is 40,000 Uzbekistani soms (as of summer 2023). Payment for the visit can be made in cash or by credit card.
The height of the observation deck of the Tashkent Television Tower is 100 meters. Above it is a restaurant located on a rotating platform, offering an even higher vantage point.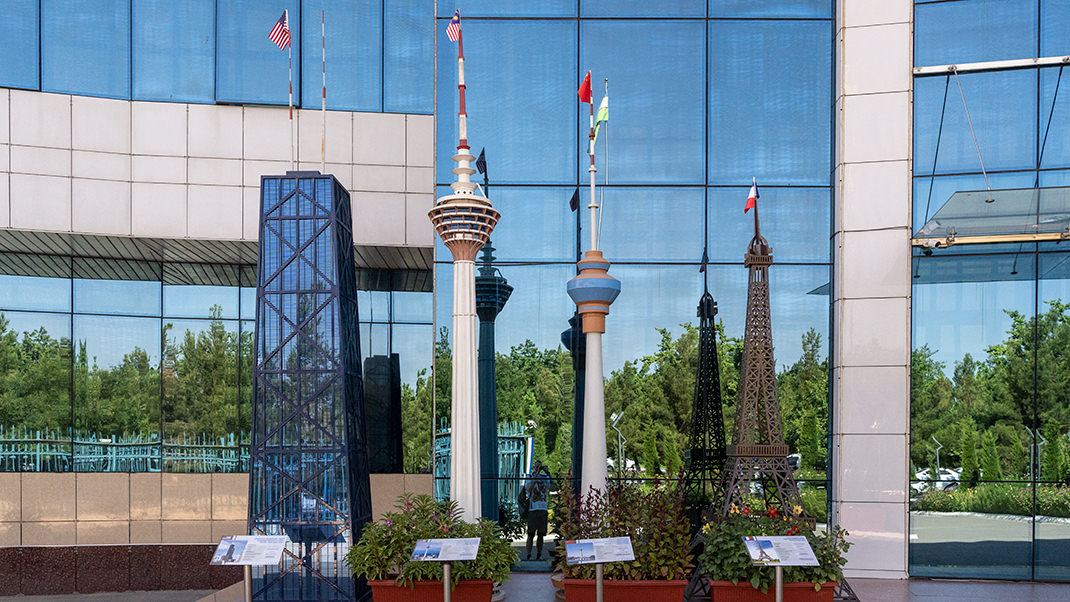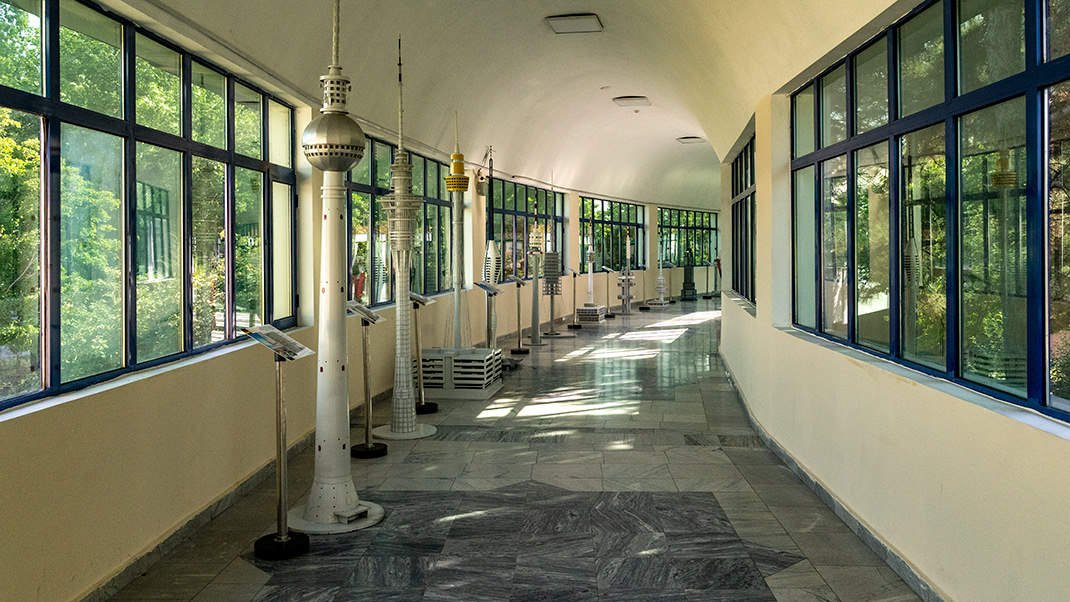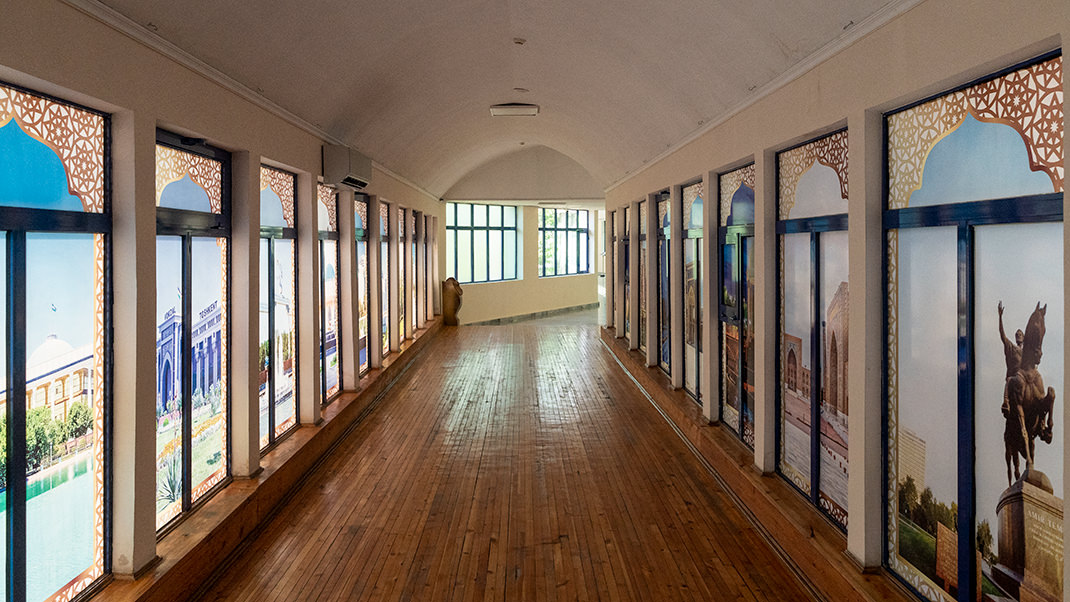 A bit of history
The 375-meter Tashkent Television Tower was constructed between 1978 and 1985. During its construction years, it was considered the tallest freestanding structure in Central Asia. However, according to information from the internet, shortly after its completion, the height of the tower was surpassed by the chimney of the Ekibastuz GRES-2 power plant in Kazakhstan.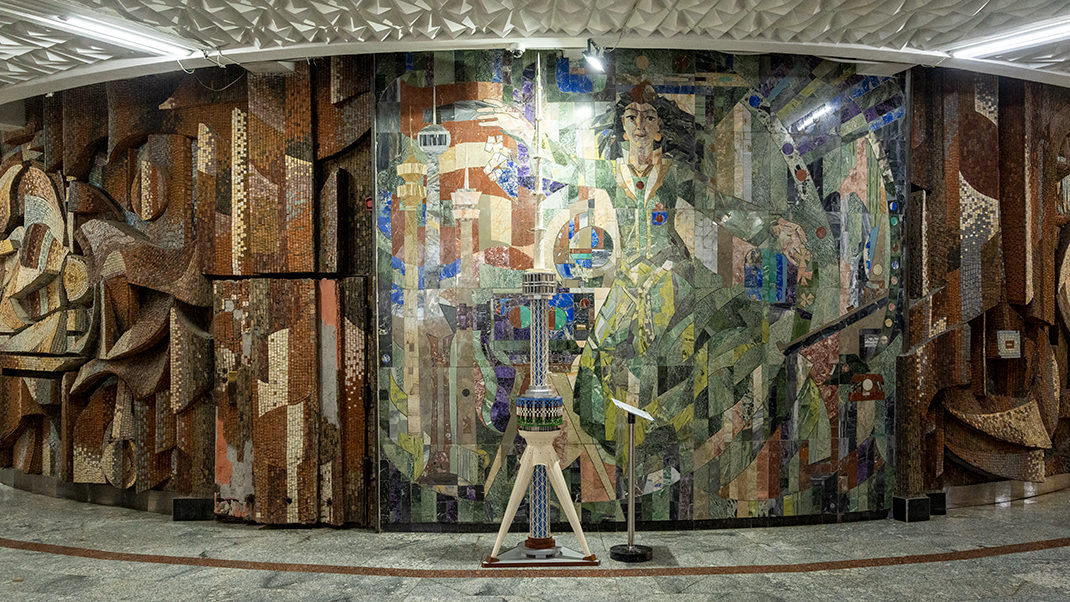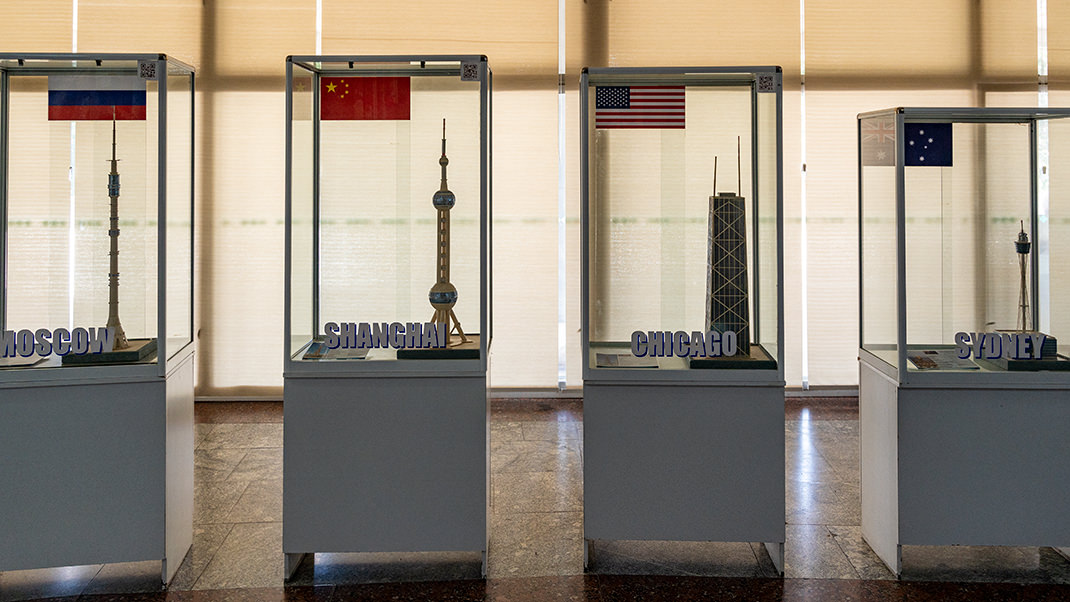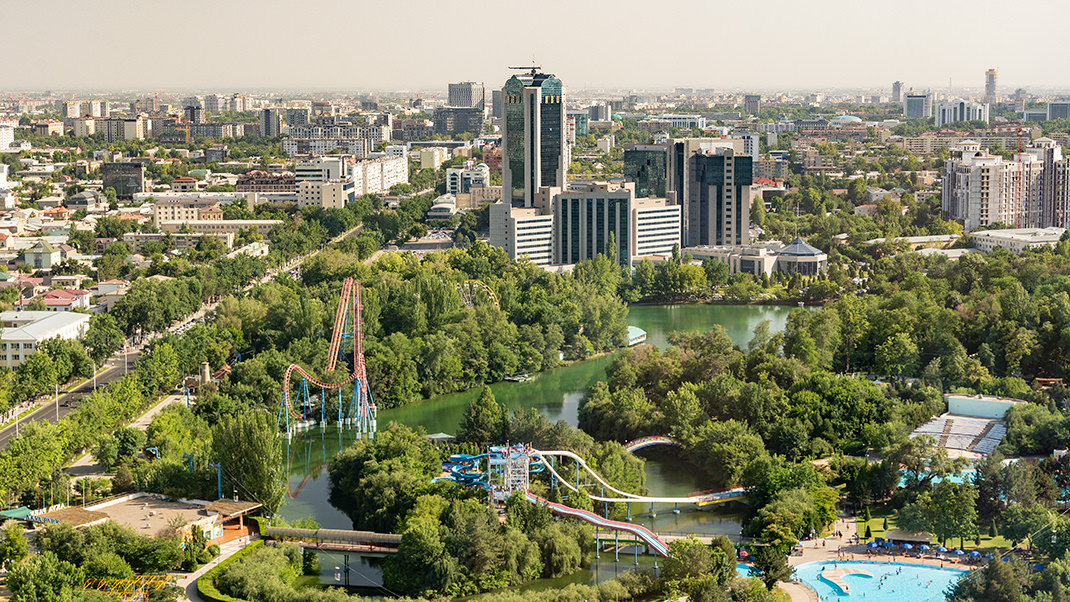 Multi-story facilities are located at heights of 100 and 220 meters within the tower, and three high-speed elevators transport visitors and staff to these levels. I found a mention that the elevator speed is 4.8 m/s, which means the ascent to the observation deck takes approximately 21 seconds.
In the lobby near the elevators, there are models of the tower itself and other tall structures from around the world. You can also admire a colorful mosaic panel. The tower's foundation has a height of 11 meters.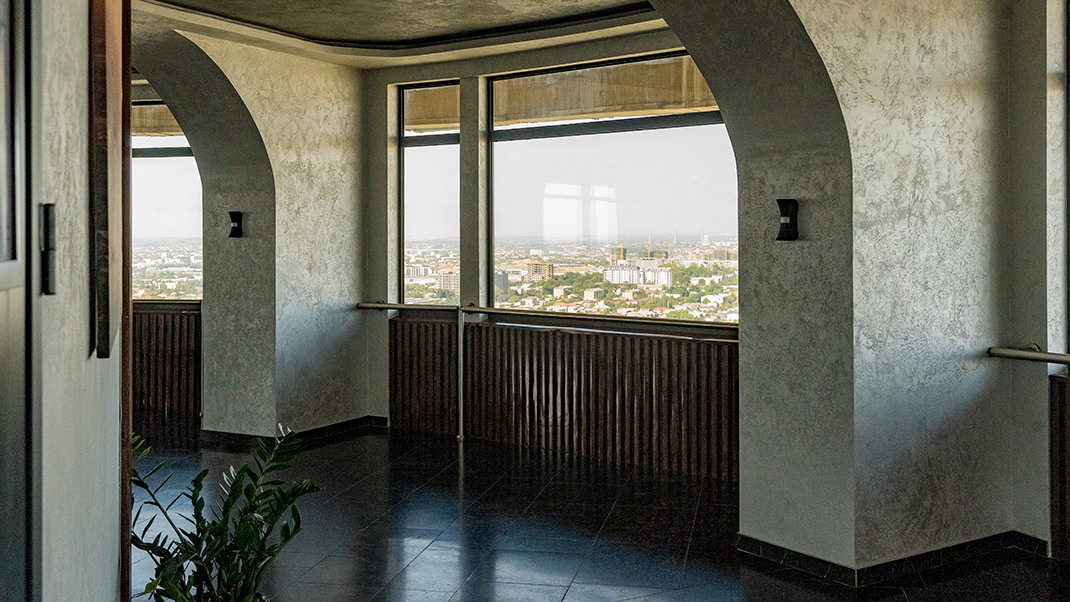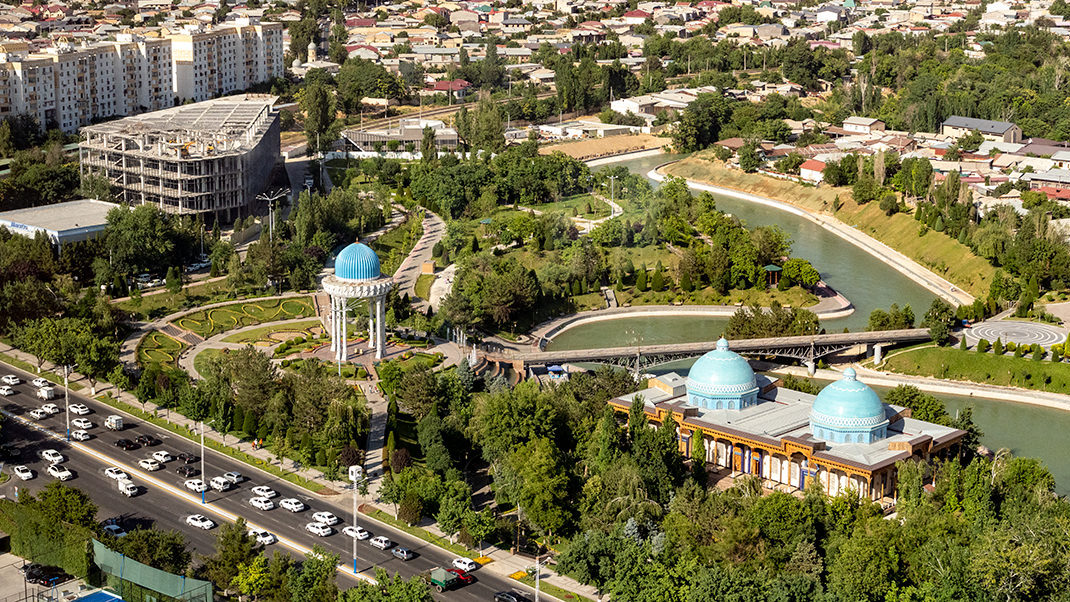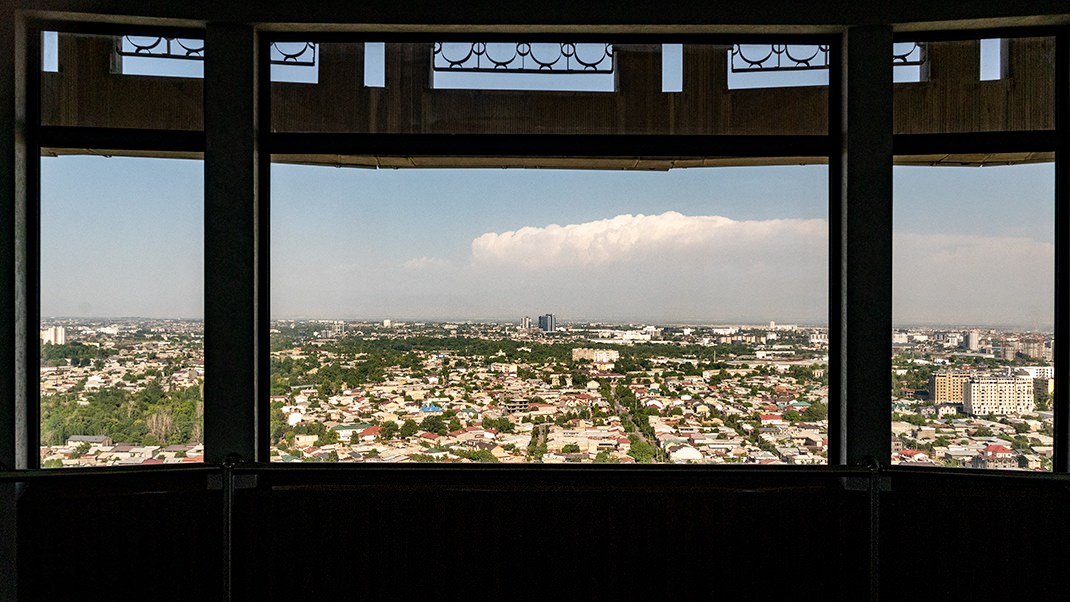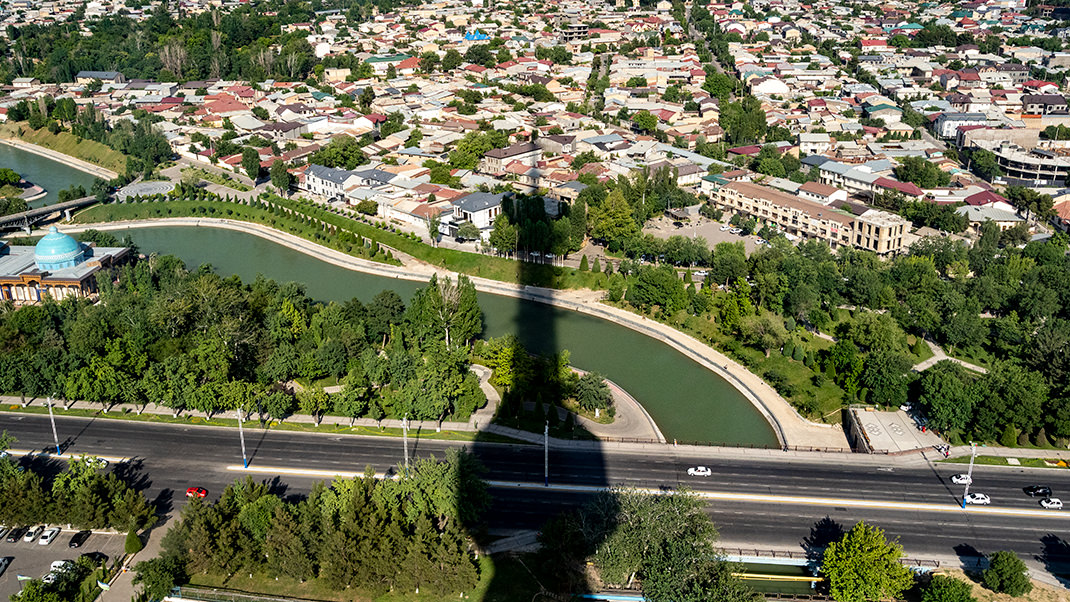 An interesting fact about the Tashkent Television Tower is that it could have been located in a different city altogether. Initially, the construction of this high-rise structure was planned for the city of Baghdad in Iraq.
Surrounding the observation deck area, panoramic windows are installed, offering a panoramic view of many districts of the Uzbek capital. From here, you can see popular landmarks of Tashkent, such as the State Museum of Repression Victims and the Shahidlar Hotirasi Memorial Complex, the Minor Mosque, the Hazrati Imam Ensemble, and the high-rise buildings in the city center.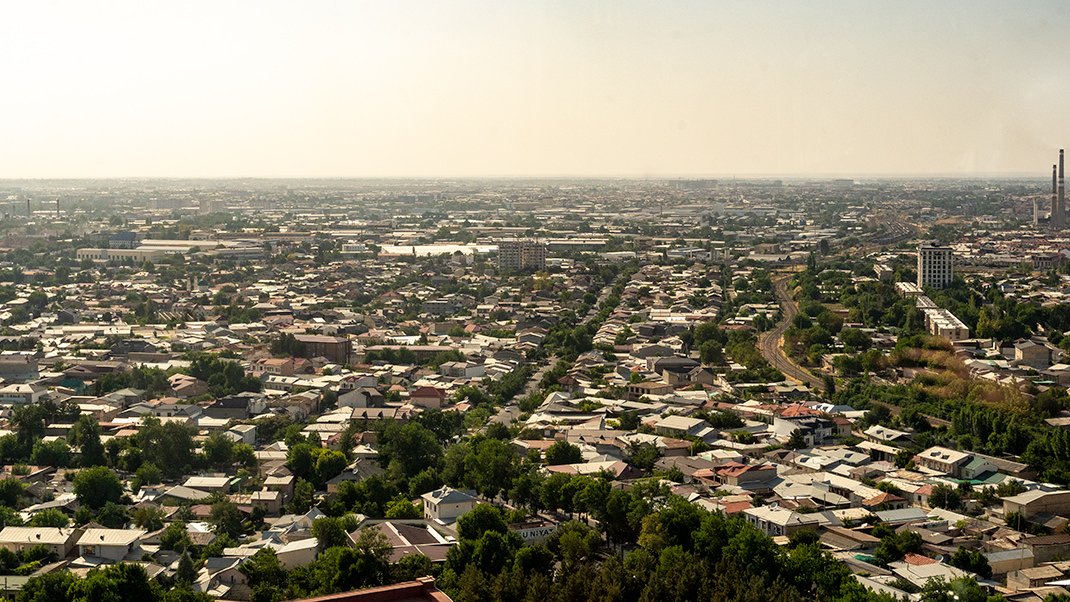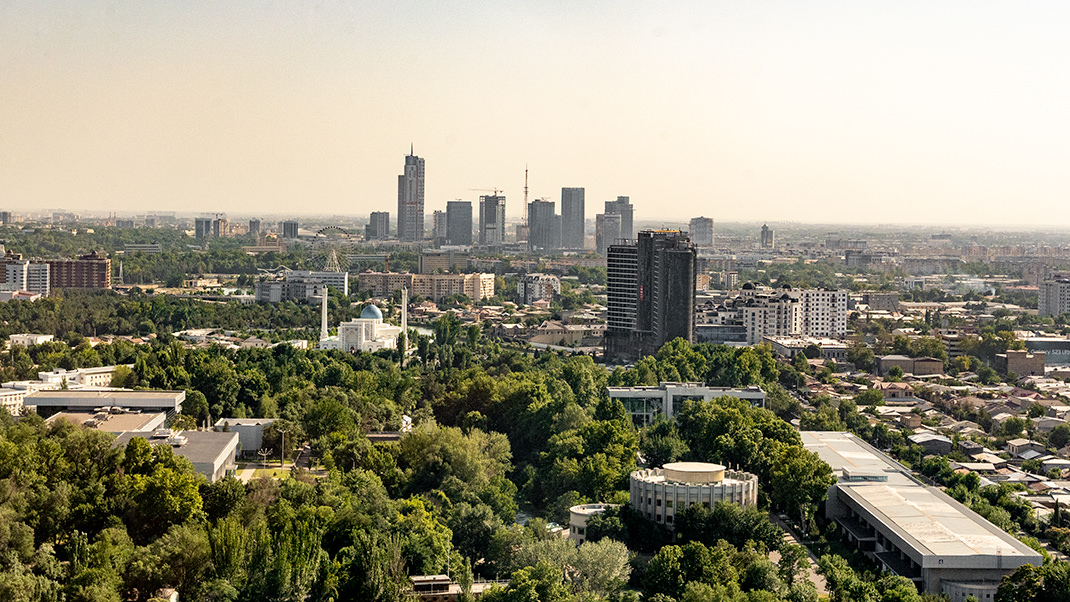 Lastly, I would like to share with you a link to my article where I wrote about the observation decks of Istanbul, Turkey. In this piece, you can find a collection of photographs showcasing panoramic views of this enchanting ancient city.
Have a nice trip!